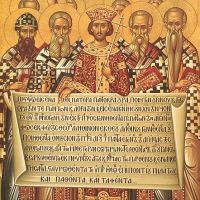 The Prayer Group meets every Monday at Our Lady's after evening service. However this will most likely soon be switching to a Monday morning.
We begin with a time of praise, usually about 30 minutes, followed by Bible study. At present our focus is based on the Catechism, using the Year of Faith booklet "Porta Fidei" (Doorway to Faith) as a guide.
The third part of the evening is given over to intercessory prayer in which we bring to the Lord our own needs, the needs of the parish and of the wider community. We are always happy to accept any prayer requests that are passed on to us.
Contact details:


Heather Bearne (01562 754437)